Mercedes-Benz E-Class Reviews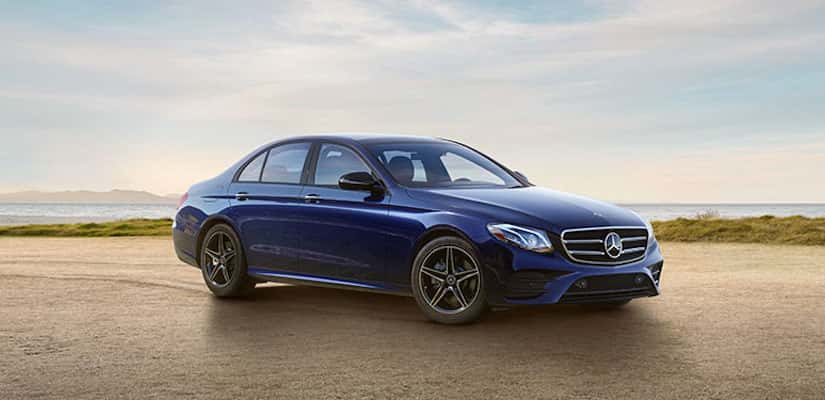 With a name like Mercedes-Benz, auto shoppers near Washington, D.C, and Alexandria know they can always count on their 2019 Mercedes-Benz E-class to deliver a flawless performance each and every time they get behind the wheel of this luxury car. This versatile vehicle is available in a sedan, wagon, coupe, or cabriolet model and enables drivers to tailor their driving experience for a ride like no other. Not completely sold yet? Read on to see exactly what the automotive experts had to say about this mid-size luxury car.
Mercedes-Benz E-Class Inventory
U.S. News & World Report
Drivers in the Washington, D.C. area can feel confident purchasing the 2019 E-Class from Mercedes-Benz of Alexandria as this luxury ride received rave reviews from U.S. News and World Report's critics as well as a perfect 10 out of 10 safety rating! The auto news and information giant went to praise the E-Class for its:
Supremely comfortable seats
Smooth, quiet ride and animated engine
Plethora of standard and available high-tech safety features
Motor Trend
Motor Trend noted a number of new, exciting features that make the 2019 Mercedes-Benz E-Class a clear standout vehicle, calling it a "quiet, comfortable, [and] deeply capable" ride. Motor Trend went on to say the E-Class is:
"…rides with the oily composure of a limousine."
"…at home on gravel, mud, and mildly rocky trails as it is on the freeway."
"…one of those rare vehicles you could buy safe in the knowledge that it's probably all the car you and your family are ever likely to need."
Edmunds
A beloved and well-known automotive resource, Edmunds had plenty to say about the Mercedes-Benz E-Class. Critics loved this luxury car's newest upgrades, like the redesigned steering wheel and powerful trim level, as well as premium amenities including:
An exquisite cabin that sets new standards for design and comfort
Available semi-automated driver assistance technology
A vast array of personalization options
Are you ready to get up close and personal with the luxury vehicle that has everyone talking? Get in touch with the team at Mercedes-Benz of Alexandria to schedule a test drive and learn more about this flexible ride!