What is the Difference Between KEYLESS START® and KEYLESS GO®?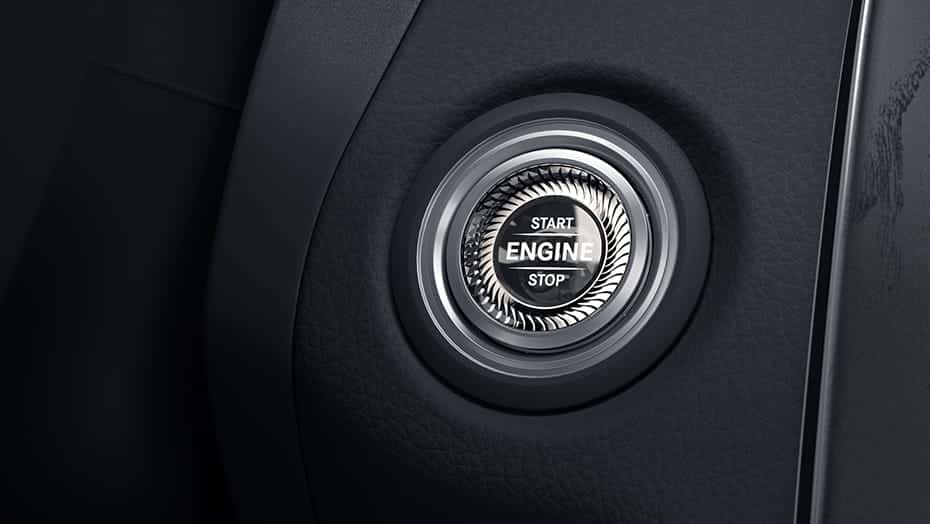 With a reputation for luxury and performance, Mercedes-Benz delivers plenty of driver-assisted features and convenient amenities so you can get the most out of your vehicle. When it comes to entering and exiting your ride, your Mercedes-Benz makes life that much easier with Mercedes-Benz KEYLESS-START® and KEYLESS GO®. Discover the difference between these helpful, high-tech features and how to use them with help from our Mercedes-Benz dealer serving Washington, D.C.
KEYLESS START® Vs. KEYLESS GO®
Gone are the days of digging through your pockets or bag for your keys – both technologies make it hassle-free to hop into your Mercedes-Benz and drive off, but have a few key differences. Allow us to explain:
Mercedes-Benz KEYLESS-START®: Drivers will never need to fumble with their keys to start their ride. With KEYLESS-START®, simply step on the brake and push the Start/Stop button on your Mercedes-Benz vehicle's dashboard to start your car. Best of all, drivers will find this convenient feature standard across every Mercedes-Benz vehicle for sale at our Washington, D.C. area Mercedes-Benz dealer.
Mercedes-Benz KEYLESS GO®: Essentially an upgraded version of KEYLESS-START®, Mercedes-Benz KEYLESS GO® allows you to start your ride by pressing the brake pedal and dash-mounted button as well as lock and unlock your Mercedes-Benz vehicle with a tap on any door handle by sensing the SmartKey in your pocket or purse. This feature is standard on more tech-savvy models, like the Mercedes-Benz GLE Coupe and S-Class Coupe, and optional on any new Mercedes-Benz vehicle.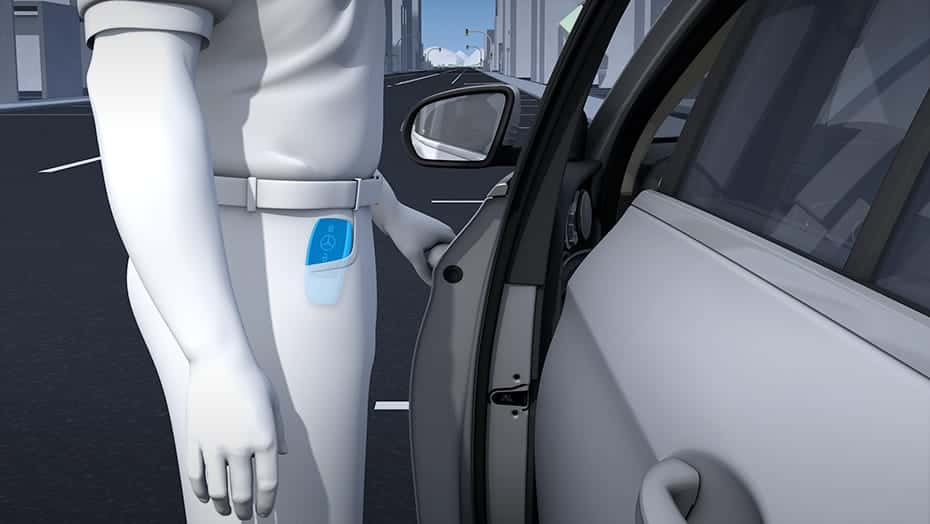 Washington, D.C. Area Drivers Can Easily Access Their Mercedes-Benz With KEYLESS GO® Technology
A leap in ease and efficiency, with Mercedes-Benz KEYLESS GO® you can effortlessly lock and unlock your door, open and close your windows, and drive off without ever touching your keys. To unlock your vehicle, ensure your SmartKey is in the immediate vicinity of your Mercedes-Benz and reach inside the door handle to open the vehicle. Want to lock your car from the outside? Perhaps you forgot to close the windows and sunroof? Not a problem, just make sure all doors and the trunk are closed, then touch the sensor surface on the door handle to lock the doors, and keep touching it until all items are closed.
KEYLESS GO® technology also makes it virtually impossible to lock your keys in the car. On the off-chance you did leave the SmartKey inside, you will not be able to lock your vehicle from the outside. Your Mercedes-Benz will even alert you when your key is left inside! With this helpful technology, drivers can always slide behind the wheel of their Mercedes-Benz and just go.
Do you have any further questions about Mercedes-Benz KEYLESS-START® and KEYLESS GO®? Reach out to the professionals at Mercedes-Benz of Alexandria for more information or to schedule a test drive of an equipped Mercedes-Benz model to experience these technologies first-hand today.