Mercedes-Benz Sprinter or Metris: Which Is Right For You?
From carpenters to caterers, hard working individuals know that you need to choose the right tool for tackling the tough tasks ahead. This doesn't just apply to the literal tools on your workbench or in your drawers, either. It also applies when you're choosing the vehicle you'll use for the job!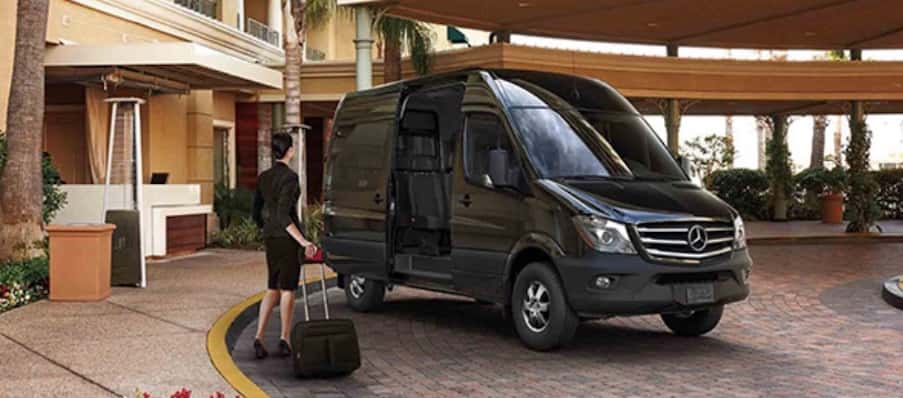 Whether you're after a single work van or looking to assemble an entire fleet of hard working vehicles, you'll need to choose the model that's best for you. Mercedes-Benz vans build on the space and flexibility of a work van with the comfort and support you need for a long day's work, and choosing from the Mercedes-Benz Sprinter and Mercedes-Benz Metris allows you to find the perfect fit. Equally important, will find commercial van experts in Alexandria that can assist with upfits, financing and helping you decide the best fit for your business.
The right fit for every business
The big news is the all new 2019 Mercedes-Benz Sprinter is being built here in the USA! The Mercedes-Benz Sprinter offers a range of length, height, and wheelbase options available in diesel and gas engines for 2019. For a limited time there are unique offers on remaining 2018 models. The Mercedes-Benz Metris van offers a pair of wheelbases to choose from that drives like a car but is tough enough for anything you can throw at it. Your business needs are unique and the options Sprinter and Metris offer make it a one stop shop for the perfect equipment.

Sprinter and Metris also offer several passenger van variants. When it comes to getting people where they need to be in safety and comfort you'll have plenty space in the Mercedes-Benz Sprinter, which can seat up to 15. The Mercedes-Benz Metris van seats seven or eight and offers the flexibility to easily drive around downtown Washington D.C. and the surrounding areas.
Ultimately, the choice between the Mercedes-Benz Sprinter and Metris will boil down to your individual needs and preference; a test drive is certainly the best way to discover which will better suit you. For more information, or to set up a test drive with the experts at Mercedes-Benz of Alexandria, be sure to contact us directly by calling (703) 341-2100 today.