What Kind of Oil Does Mercedes-Benz Take?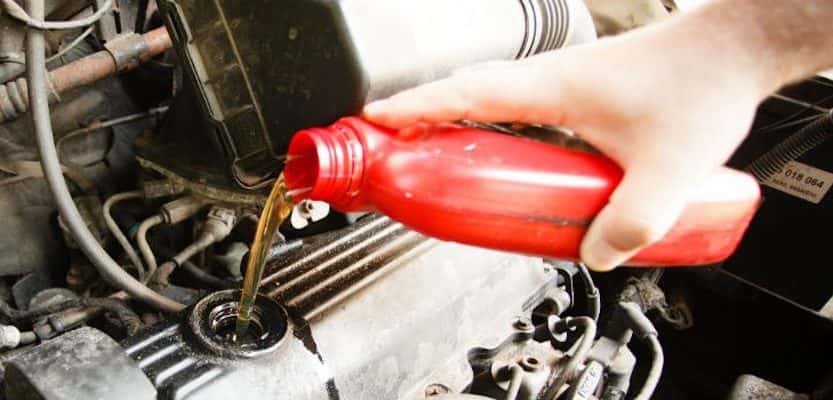 With a name like Mercedes-Benz, Alexandria drivers know they can always count on their luxury vehicle to deliver a flawless performance each time they slide behind the wheel. Drivers will, of course, need to provide their Mercedes-Benz with the proper fuel to get the most out of every mile–but exactly which type of gas and oil should they use in their luxury vehicle? Allow our Mercedes-Benz dealer in Alexandria to explain.
Experience Thrilling Performance In Alexandria From Your Mercedes-Benz Vehicle
Your Mercedes-Benz luxury vehicle deserves only the best. That's why the certified technicians at our Alexandria Mercedes-Benz service center recommend filling up your ride with premium unleaded gasoline that is 91 octane or higher to ensure the best performance possible. Mercedes-Benz also recommends fueling your ride with low-sulfur unleaded fuel when available. This type of quality fuel contains detergent additives that help prevent buildup in the fuel system and engine, and can even extend the life of your engine!
When it comes to oil, take care to use only synthetic motor oil. This type of oil is cleaner and more refined than regular motor oil and is ideal for vehicles that demand peak performance and high levels of lubrication, like your Mercedes-Benz. Synthetic oil has higher viscosity levels than standard motor oil, is resistant to thermal breakdown, and helps prevent harmful sludge build-up, all of which ensures you get the most out of your ride. Besides better cooling and lubrication, synthetic oil can also enhance your fuel efficiency, effectively stretching the amount of time between needed oil changes.
While most models typically utilize synthetic oil, it's important to note that the specific grade of motor oil varies from model to model, so be sure to consult your owner's manual to determine exactly which type of oil your Mercedes-Benz requires. Our trained service technicians can also help you out with this and will always do what's best for your luxury vehicle to safeguard performance and safety.
Service Your Mercedes-Benz Luxury Vehicle In Alexandria
Please don't hesitate to contact the team at Mercedes-Benz of Alexandria if your Mercedes-Benz vehicle needs service or if you have any questions about maximizing your luxury vehicle's performance. The certified technicians in our state-of-the-art service center are always available to help and can provide your Mercedes-Benz with the care it deserves.