What's New in the Mercedes-Benz 2022 AMG® GLC?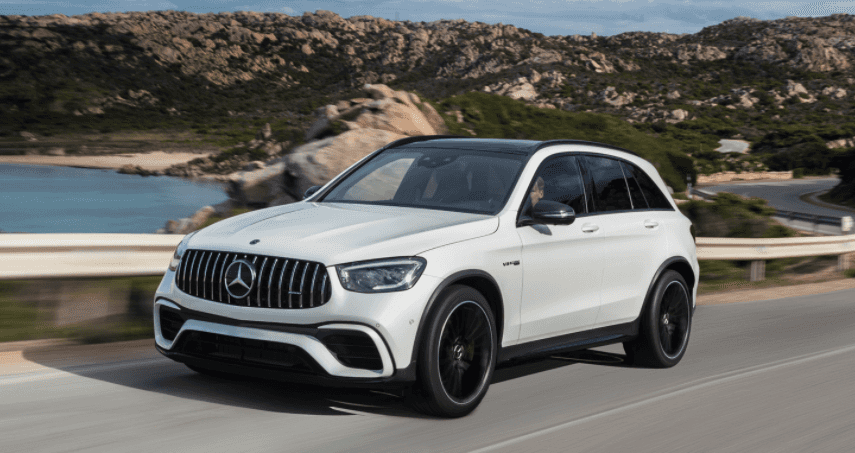 The 2022 Mercedes-Benz AMG® GLC 63 S SUV has all the versatility of an SUV and all the performance of an AMG®. Newly available in the United States, there's never been a vehicle quite like the GLC 63 S SUV. Wondering what's new? Stick around and Mercedes-Benz of Alexandria will fill you in!
New Features in the AMG® GLC
The 2022 AMG® GLC 63 S is comfort, style, and speed. It is not just a comfortable everyday ride, but one that reaches 60 mph in 3.6 seconds. Not only a vehicle with room for vacations, commutes, grocery runs, and getaways, but one that packs a handcrafted V8 engine too. The GLC 63 S SUV takes our most sought-after vehicle and jacks its performance up to eleven.
It has all you'd expect from the recently redesigned GLC: benchmark safety, comfort, technology and versatility. But its power and agility are something else altogether. An adaptive damping air suspension combines variable with all-wheel drive and high-performance brakes to deliver those characteristic AMG® dynamics. For all its spaciousness, the GLC moves with grace, precision, and (of course) power.
Its engine boasts a unique configuration, with turbochargers positioned inside the cylinder "V" to provide optimal response, while keeping everything as compact as possible. Standard AMG® touches like AMG® DYNAMIC SELECT drive modes, an AMG® Performance Exhaust System, AMG® steering wheel and 20" AMG® design wheels ensure that this SUV looks, sounds, and feels every bit the powerhouse that it is.
And if you want it even sportier, take your pick of packages and options: From the AMG® Aerodynamics Package to the Exterior Carbon Fiber Package to AMG® Performance Seats, the GLC 63 S offers plenty of ways to style this remarkable vehicle.
2022 Mercedes-Benz AMG® GLC Coming Soon To Alexandria
If you'd like to experience the luxury and excellence of the 2022 AMG® GLC 63 S SUVfor yourself as soon as it hits our lot, contact us at our Alexandria and Washington D.C. area dealership!